Our multi-family units have 100% occupancy!
Bergan & Company is a name you can trust. We specialize in property management for mid-size apartment buildings in Centennial, Denver and the surrounding cities. Since 1961, our family-owned and operated business has been serving property owners who need assistance with the management of their real estate investments.
Bergan & Company
is rated
4.4

out of

5

based on

122

reviews from around the Web.
We worked with Kendra a lot in the last 2 years, and she was always super nice, helpful and understanding with whatever situations we had arise during our time in our rental.Cody & I believe Laurie handled our move out stuff which was a pretty difficult situation from start to finish for me..

I have been renting in the same building the last two years, about 6-7 months ago Bergan and co purchased our building and they have been GREAT!

I was very pleased with their prompt response when the lawn mower at our house stopped functioning.

Less than a week in and I'm already thrilled with their quick response.

Bergan & Company has been a great company to work with. I have been very impressed and pleased with them. Dave ******

I would (and will) definitely recommend!

I have little to compare Bergan to, but my entire experience with them was very professional. They answered all my questions quickly and worked hard to...

Just signing a lease and it has been an easy process to get started.

Bergan and Company is a professionally ran company which manages my thirty unit apartment building in Littleton, Co.

The staff and principals at Bergan manage the balance between professionalism and personal care with great skill and warmth.

I use Bergan & Company as my property manager and they handle absolutely everything for you so that you never even have to think about it, the property is well maintained and the rent shows up automatically each month into your account.

Rented a property from these folks for 2 years, they were always very responsive, and helpful with both work orders and any question we had throughout that time.

I've been renting from Bergan and Co. for almost a year now and I love them. They are very easy to work with and understanding. Whenever there have been...

Online rent payments & maintenance requests, pretty good response times. Very fare on the deposit returns.

Rented a house managed by them for a year. From the get-go they helped me by knocking off $50 from my monthly rent. Anytime a maintenance request was placed,...

Our property manager Cody has been so personable and understanding about our needs.

A very professional property management company. Reports and checks are sent out promptly. I recommend them.

Excellent service/Treats tenants like customers-which they are!

I love this company! The staff is amazing and very professional! You will not get this everywhere and as a matter of fact I've never gotten it anywhere else....

Bergan and Company has managed my property for over two years, and it has been a great pleasure working with them.

Excellent customer service. Highly recommended.

We have worked with Bergan & Company for two decades and feel very fortunate that they manage our rental property in Denver. They do an excellent and...

Good service, good renters, and good rental rates. Works for me!

Bergan & Company has managed our townhouse rental for over 10 years and has done a great job.

Good property management company

Highly recommend them to other homeowners trying to find help managing their rentals.

I had a really great experience with Bergan & Company - they were fair, transparent, and consistently communicated with me.

I trust Bergan and Company to take care of my home while occupied by others. Highly recommend them to other homeowners trying to find help managing their rentals.

They were reasonable, transparent, and honest in all our dealings. Furthermore, they communicated clearly and consistently.

Cody and Jay are always responsive and quick to solve any problems and questions that arise in the management of our condo. I recommend them unquestionably.

They offer exceptional service, advice. They are extremely responsive and professional in every way. Its a team that cant be beat.

Bergan & Co was able to keep our property rented and maintained for 2 years and has very competitive fees. Service & Communication was excellent. It was a pleasure working with them!

Cody and his team have always been professional and courteous. Highly recommend!

Excellent company, with great options, appropriate rates and contracts.

My family has rented a property managed by Bergan for almost 5 years and they are always very helpful.

Bergan and company is a great group of people providing EXCELLENT service! We have rented with them for 3 years now and have never had any complaints. I would highly recommend them to anyone looking for a rental.

Very friendly and responsive

Good when something needs to be fixed it gets done right away.

Great people and great company! Highly recommend!

Great management company! Good communication and speedy maintenance repairs.

Bergan Realty has always handled any maintenance issues promptly. The staff is easy to work with.

Very easy to deal with and get questions answered

My husband and I have been very pleased with the personal attention and prompt responses we receive from the wonderful staff at Bergan.

Wonderful landlords, quick responses to any questions I have and always very friendly.

Kendra is so helpful and we have had a great life in our rental.

They communicate great and have always fixed our problems in a timely manner.

Great company, and they are always taking care of us.
Showing 1 to 50 of 95 entries
Next »
Trusted Property Management Company in Denver
We are one of Denver's undisputed leaders in property management services. With more than five decades' worth of experience in the industry, we make sure your rentals thrive — both as short- and long-term investments. Bergan & Company protects your investment as if it were our own.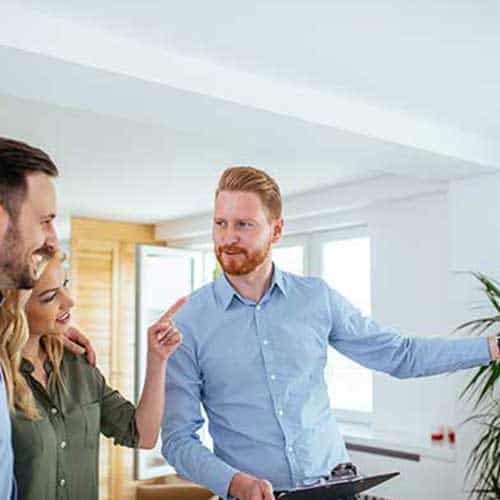 Property Showings
After the screening process, our licensed agents accompany pre-approved tenants for property showings. We take them through your units upon notification of lease termination to minimize the vacancy period.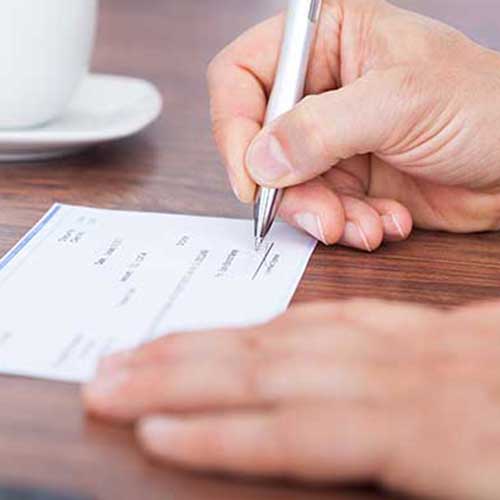 Timely Rent Collections
Our licensed agents take charge of collecting rental payments and reminding patients of their overdue payments. We offer your tenants numerous ways to pay for their rent and reduce their delinquencies.
We also stay on top of your rent increases to maximize your income. Before we recommend an increase, we check your properties' current condition to see if we can justify the rent increase.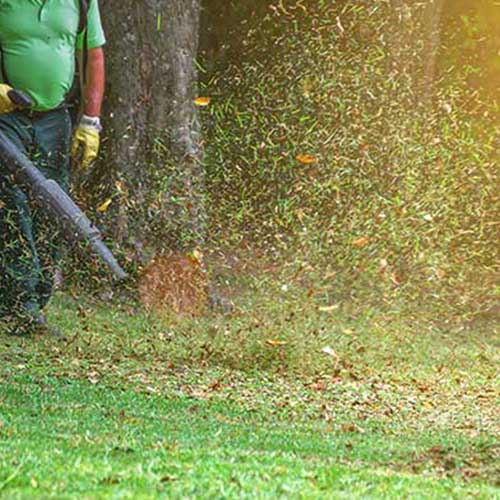 Maintenance and Repair
We make frequent inspections of your property and tend to critical repairs immediately. Our team handles both the tenants (and their requests) and the contractors who make the repairs, moreover. For you peace of mind, we only work with insured vendors to ensure quality work and materials.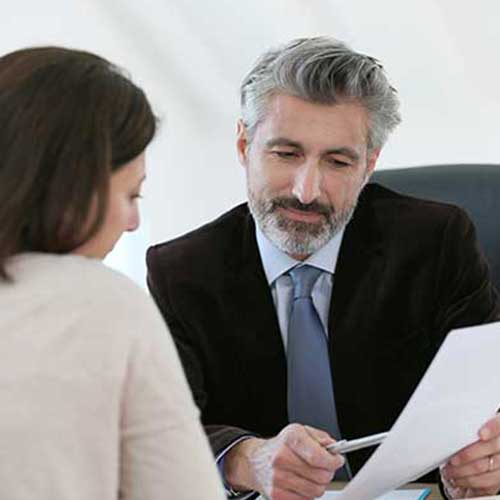 Legal Assistance
Bergan & Company understands and complies with all local and state laws governing multi-family and apartment rentals. We are experts in landlord representation and the collections process.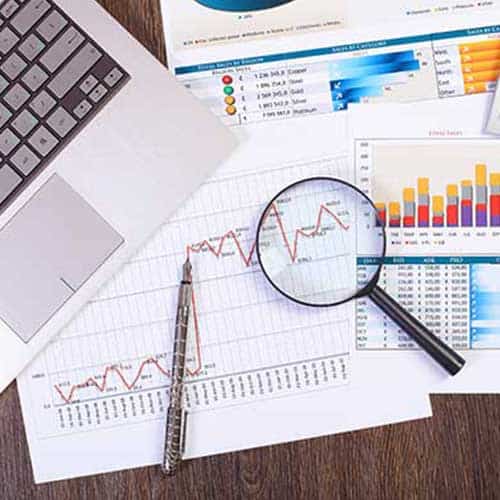 Transparent and Comprehensive Reporting
We keep you up-to-date all the time. Our detailed reports of all expenses and income are available any time. If you have concerns about your deposits or tenants, our communication lines are always open.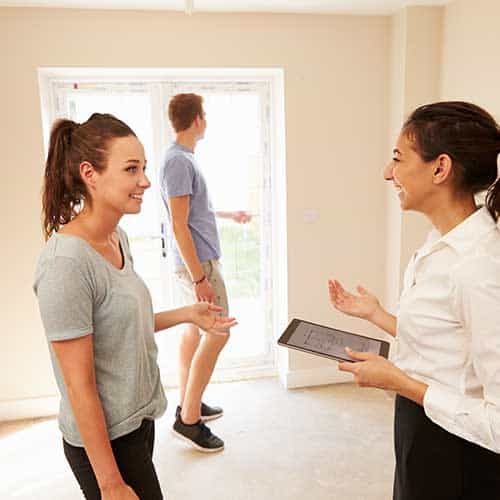 Tenant Screening
Our intensive candidate screening process involves checking rental history, credit history, criminal background checks, employment history, and, when necessary, previous lawsuits
Schedule free walk-through and assesment
Our goal is simple: to relieve the stress of real estate investment.  We serve as the point of contact for all tenant-landlord and operational concerns. Our managers address problems at all hours of the day and arrange for service contractors should the need arise.
Start your journey with us today. Fill out the contact form for a free assessment and walkthrough.