Property Management Services for the Denver Metro Area
Family Owned & currently managing 400+ Denver area rental properties.
Pricing Option 1
10%
of Gross Rents Per Month
10% of gross rents per month
Leasing FEE: 50% of one month's rent
No lease renewal fee
Pricing Option 2
$100
Per Month
$100 flat monthly fee
Leasing FEE: 100% of one month's rent
$250 lease renewal fee
Pricing Option 3
$0
Leasing Only
Leasing Only
Leasing FEE: 100% of one month's rent
No other fees
Say goodbye to rental property headaches
Your property investment portfolio is more than just a source of income — it holds the key to your financial freedom.
Let Bergan & Company walk you through the process of real estate ownership. We provide property management services in Centennial, Colorado. Let us help you attract the highest rental returns for your investment.
Sit back and relax while your properties generate rental income. Our team will take care of the rest.
Longstanding Property Management Expertise
Securing your financial freedom and establishing meaningful owner-tenant relations matters to us. For our team, that is what property management is all about.
We serve rental owners in Centennial, Denver, and other areas in Colorado. With over six decades of property management experience, we know what it takes to make your rental properties thrive.
Our personalized, hands-on approach to doing business will help you grow your portfolio and help you generate passive income with minimal effort required.
We make it easier for you to manage your real estate portfolio in Centennial, CO. Our services include:
Rental management – Our team takes over tedious tasks, including tenant screening, home preparations, rental maintenance, rental collections, tenant evictions, and more.
Leasing services – Lease your unit vacancies and increase your net operating income. We help you find qualified tenants for your property.
Real estate portfolio management – We employ a fresh approach to property management that secures the highest possible performance for your real estate investments.
If you're interested in renting out your real estate portfolio, send us an email. We provide free rental reviews and assessments. You may also check out our detailed frequently asked questions below about our property management services.
Read Our Reviews
SECURE YOUR FINANCIAL INDEPENDENCE
Making a profitable return on investment for real estate properties is not limited to seasoned real estate veterans. Anyone has the power to secure their financial freedom. Start by partnering with a reliable residential property management services provider in Centennial.
When it comes to property, there is a way for you to obtain passive income with minimal effort. Our team will take over the work so you can enjoy the following benefits:
Quick response times through our personalized, hands-on services
Reduce vacancy periods and make sure your properties are rented at all times
Protect your investment and stay up-to-date with our thorough inspection reports
Secure the right tenants for your rental unit with our stringent selection process
Keep your property in top-notch condition with our repairs and maintenance services
Choose us as your property manager and generate the highest gains for your rental properties in Centennial, CO.
Learn More about How Property Management Works
Whether you own a single-family home, condo, or townhouse, you can trust us to do the heavy lifting for you.
Secure your financial future with us today. Send us an email or call us at (303) 694-5116.
Questions about property management?
Are you looking for the right property management company for your single-family home, condo or townhome? We're here to answer any questions you may have, with zero obligations, just simply send us a message using this form or give us a call at (303) 694-5116.
If you are looking for apartment and multi-family management click here to learn more about how we can do the heavy lifting for you.
Have a great day,
The Bergan & Company Family
Property Management Frequently Asked Questions
Bergan & Company will handle all areas of renting your property so you can just sit back and relax!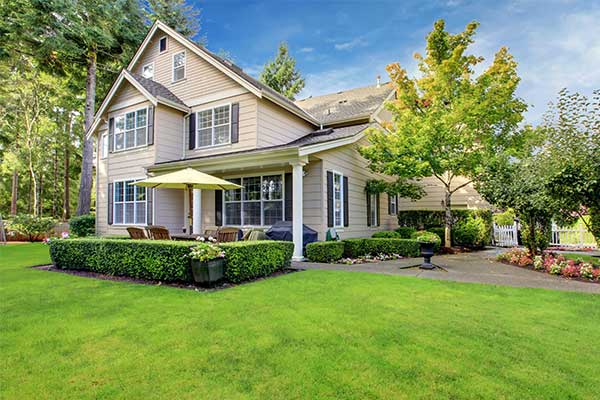 Rental Home Preparation
We Use Our Experience To Get Your Home Ready For Renters
Bergan & Company will do a preliminary inspection to help new Landlords get their properties in rentable condition. We are happy to get bids and have work completed if your home needs some updating, paint, or general maintenance.
We provide our rent estimate and any other homes specific suggestions to help you get the most out of your rental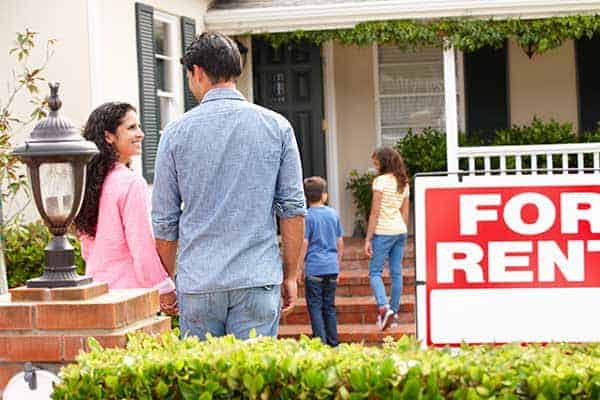 Tenant Screening for your Rental Home
Even The Best Software Can't Replace In Person Screenings
We take tenant screening very seriously
A Bergan & Company leasing agent personally meets and interviews all tenants
We run credit checks, criminal background checks, income checks, employment confirmation, and rental history
Provide all leasing materials and negotiate rate and term with tenant
We show the property to all interested and qualified parties
Require renter's insurance for all tenants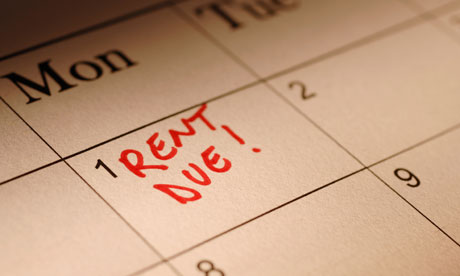 Ongoing Services to make your rental ownership a breeze
We Go Beyond Just Finding You Renters, We Help You All Along The Way
Collect rents and deposits
Disburse rents to owners
Provide detailed monthly and year end statements to owners and tenants
Owner statements include copies off all invoices paid to maintenance or other for owner review
Provide around the clock marketing of your property
Provide property inspections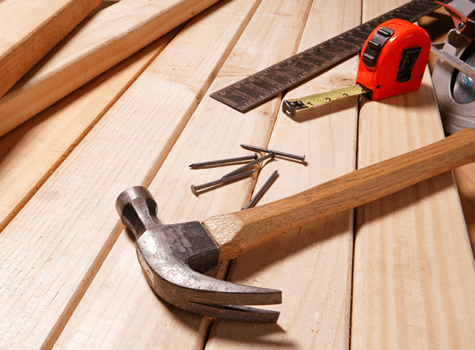 Rental Property Maintenance
We Make Sure That Your Properties Are In Great Shape, For A Great Price
Ongoing maintenance is provided via Bergan and Company
Provide 24-hour emergency services.
Cody and Jay have decades of experience to handle problems and keep cost down, especially if weekend or night
We always bill the tenant for anything that is not general wear & tear (clogged disposal, sewer backup, etc.)
Owners are notified whenever maintenance must be completed
Jobs over $200 are sent for bid when requested by owner
Many of our contractors have worked with us for 20+ years
They provide excellent pricing and service because of the volume we send them
On-going maintenance such as sprinkler blowout, furnace cleaning, swamp cooler turn on can all be handled by Bergan & Company at owner request
Still have questions? Check out our property management F.A.Q.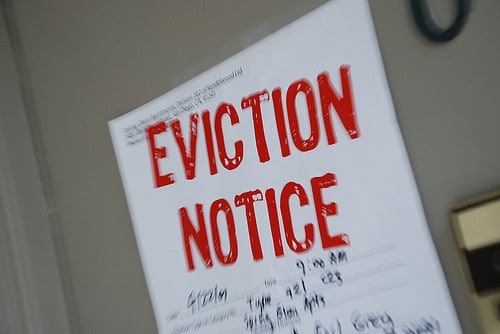 Rental Property Evictions
Average about 1 per year on 400 properties managed (.25%)
We handle the entire process on your behalf
Deliver 3-day notice to quit and send tenant to the attorney
Schedule the writ
Schedule with county sheriff
Perform the actual eviction
Represent you in court if necessary
Thorough documentation the entire process to help protect your investment
HOME PREPARATION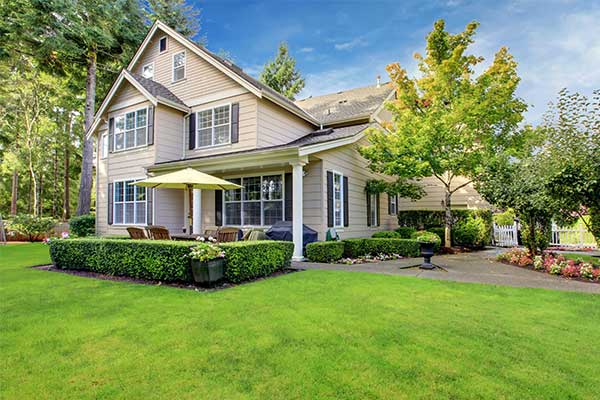 We Use Our Experience To Get Your Home Ready For Renters
Bergan & Company will do a preliminary inspection to help new Landlords get their properties in rentable condition. We are happy to get bids and have work completed if your home needs some updating, paint, or general maintenance.
We provide our rent estimate and any other homes specific suggestions to help you get the most out of your rental
Why not start with Free Rental Price Analysis Today!
If you are thinking about renting your home, you'll want to find the highest plausible price before getting started. But you also need to see things from a renters' perspective. How much are they willing to pay to rent your house?
Get your free analysis
See what others are saying about working with us
Bergan & Company
is rated
4.4

out of

5

based on

122

reviews from around the Web.
We worked with Kendra a lot in the last 2 years, and she was always super nice, helpful and understanding with whatever situations we had arise during our time in our rental.Cody & I believe Laurie handled our move out stuff which was a pretty difficult situation from start to finish for me..

I have been renting in the same building the last two years, about 6-7 months ago Bergan and co purchased our building and they have been GREAT!

I was very pleased with their prompt response when the lawn mower at our house stopped functioning.

Less than a week in and I'm already thrilled with their quick response.

Bergan & Company has been a great company to work with. I have been very impressed and pleased with them. Dave ******

I would (and will) definitely recommend!

I have little to compare Bergan to, but my entire experience with them was very professional. They answered all my questions quickly and worked hard to...

Just signing a lease and it has been an easy process to get started.

Bergan and Company is a professionally ran company which manages my thirty unit apartment building in Littleton, Co.

The staff and principals at Bergan manage the balance between professionalism and personal care with great skill and warmth.

I use Bergan & Company as my property manager and they handle absolutely everything for you so that you never even have to think about it, the property is well maintained and the rent shows up automatically each month into your account.

Rented a property from these folks for 2 years, they were always very responsive, and helpful with both work orders and any question we had throughout that time.

I've been renting from Bergan and Co. for almost a year now and I love them. They are very easy to work with and understanding. Whenever there have been...

Online rent payments & maintenance requests, pretty good response times. Very fare on the deposit returns.

Rented a house managed by them for a year. From the get-go they helped me by knocking off $50 from my monthly rent. Anytime a maintenance request was placed,...

Our property manager Cody has been so personable and understanding about our needs.

A very professional property management company. Reports and checks are sent out promptly. I recommend them.

Excellent service/Treats tenants like customers-which they are!

I love this company! The staff is amazing and very professional! You will not get this everywhere and as a matter of fact I've never gotten it anywhere else....

Bergan and Company has managed my property for over two years, and it has been a great pleasure working with them.

Excellent customer service. Highly recommended.

We have worked with Bergan & Company for two decades and feel very fortunate that they manage our rental property in Denver. They do an excellent and...

Good service, good renters, and good rental rates. Works for me!

Bergan & Company has managed our townhouse rental for over 10 years and has done a great job.

Good property management company

Highly recommend them to other homeowners trying to find help managing their rentals.

I had a really great experience with Bergan & Company - they were fair, transparent, and consistently communicated with me.

I trust Bergan and Company to take care of my home while occupied by others. Highly recommend them to other homeowners trying to find help managing their rentals.

They were reasonable, transparent, and honest in all our dealings. Furthermore, they communicated clearly and consistently.

Cody and Jay are always responsive and quick to solve any problems and questions that arise in the management of our condo. I recommend them unquestionably.

They offer exceptional service, advice. They are extremely responsive and professional in every way. Its a team that cant be beat.

Bergan & Co was able to keep our property rented and maintained for 2 years and has very competitive fees. Service & Communication was excellent. It was a pleasure working with them!

Cody and his team have always been professional and courteous. Highly recommend!

Excellent company, with great options, appropriate rates and contracts.

My family has rented a property managed by Bergan for almost 5 years and they are always very helpful.

Bergan and company is a great group of people providing EXCELLENT service! We have rented with them for 3 years now and have never had any complaints. I would highly recommend them to anyone looking for a rental.

Very friendly and responsive

Good when something needs to be fixed it gets done right away.

Great people and great company! Highly recommend!

Great management company! Good communication and speedy maintenance repairs.

Bergan Realty has always handled any maintenance issues promptly. The staff is easy to work with.

Very easy to deal with and get questions answered

My husband and I have been very pleased with the personal attention and prompt responses we receive from the wonderful staff at Bergan.

Wonderful landlords, quick responses to any questions I have and always very friendly.

Kendra is so helpful and we have had a great life in our rental.

They communicate great and have always fixed our problems in a timely manner.

Great company, and they are always taking care of us.
Showing 1 to 50 of 95 entries
Next »