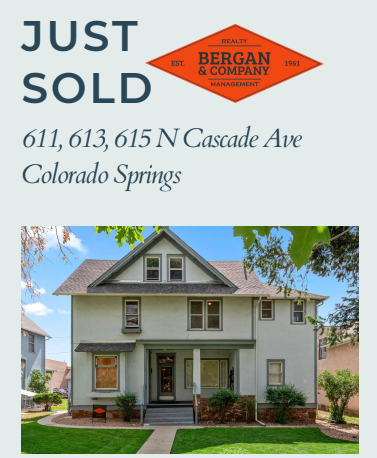 Bergan & Company sponsors multifamily syndication
A multifamily syndication is a real estate investment with
multiple investors pooling their money to purchase an asset. As
the sponsor, Bergan & CO locates the deal, coordinates the
transaction and financing, and manages the investment once the
deal has closed.
Multifamily Syndication Case Study: 611, 613, 615 N. Cascade Ave Colorado Springs
Our group of investors owned this property for 3.5 years during
which time we were able to successfully reposition the asset via
rent increases and unit improvements.

We far exceed our estimated proforma returns and decided to
sell the asset and will utilize a 1031 to roll funds into a bigger
property.

*Deal level returns of:
29% IRR
1.8x Equity Multiple
*Limited Partner Return:
22.5% IRR
1.6x Equity Multiple
* 16 apartments in three buildings in downtown Colorado
Springs. Cash on cash returns over the hold period
averaging 7%.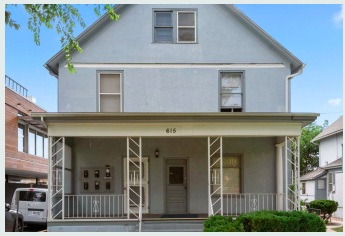 Whether you are a first-time investor looking to purchase your
first rental property or a seasoned investor looking to grow your
portfolio, Bergan & CO is your partner for all your real estate
investing needs! Please reach out if you'd like to learn more about investing in real estate or syndication. Contact us today!