---
General Info
Most of our tenants pay via electronic check through our easy-to-use portal.
We still accept check payments, and money orders, pay near me in person or via our office drop box.
The expectation is tenants pay on or before the first day of the month however there is a grace period until the 5th of the month.
99% of our tenants pay in full every month.
We complete our accounting and send owner funds on the 8th or the following business day to the bank account of your choice.

If your tenant has not paid by the 8th we run owner payments again on the 15th to make sure you're getting your money asap. We can send payments earlier by special request if necessary.
In the event, a tenant does not pay on time, our Controller monitors on daily basis the status of each delinquency.
Our Rent Collections Policy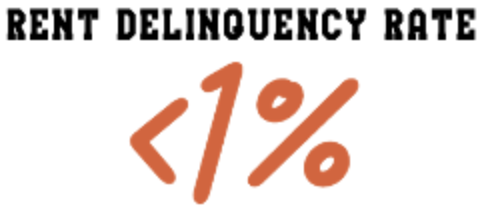 Rent is due on the 1st day of each month.
We offer our tenants a grace period until the 5th day of the month.
If rent is not received by the 5th at 5 pm we begin our collections process.

We work to follow up with tenants and get communication from them for a plan to pay

We will issue the state-required 10-day notice form generally on the 6th of the month. If a resident communicates with us and has a plan in place we will delay this assuming the rent will be in within a few days.
This 10-day demand notice must be physically served to the tenant at the property – which we do on your behalf.
We continue to follow up with the tenant during this 10-day waiting period.
If we have not received the funds due at the end of this 10-day period, we will initiate the legal eviction process with our eviction attorney. We handle the entire eviction process on your behalf.
If necessary, we will handle the entire court process and the physical eviction with the sheriff on your behalf.

While this is rare, it is a risk of renting your property, and no matter how small there is an eviction risk.
We do our absolute best to work with tenants to provide as much support and understanding as possible. We refer tenants to local rental assistance agencies and are often willing to delay legal filings if the tenants are responsive and working toward payment. Even great tenants sometimes have financial issues which we are more than willing to help work through with them.