Renting out a home, an apartment complex, or any other kind of property is an excellent way to make some serious passive income.
If you're considering renting out one of your properties, you need to know exactly what to expect from the process, financially and otherwise. Yes, owning a rental property can help you to pad your income and dedicate more time to the things you love — but there's also a lot of work involved.
This post is here to give you the straight talk.
In it, we'll cover not only the benefits of renting your properties out to tenants; but also why you should consider working with a property management company that will help you to handle common rental issues.
The Top Benefits of Renting out Your Space
Aside from the obvious benefit of passive income, there are countless other benefits of renting out your properties.
First of all, you'll be able to enjoy a consistent cash flow every month when you collect rent. And since people will always need somewhere to live, you don't have to worry as much about a fluctuation in value and income as you would with many other kinds of investments.
In other words?
If you're looking for a secure investment, rental properties are the right fit for you.
This is especially the case as homeownership rates are rapidly declining — meaning that now, you have more potential renters than ever before.
Plus, remember that real estate acts as an excellent hedge against inflation — after all, your properties also appreciate in value.
This means you'll be able to see short-term financial benefits through rent collection, and a long-term payoff should you ever decide to sell the property in the future.
Many property owners are also drawn to renting because of the incredible tax benefits it has to offer. This is an excellent way to help you lower your tax bill and potentially even increase the return on your investment at the same time.
Why You Should Work with a Property Management Company
So, you've now understood the advantages of renting a house out to trusted long or even short-term tenants.
But ask yourself: do you really want to deal with the hassle of managing your own properties? After all, when you decide to rent out your home, you'll be responsible for collecting rent, handling maintenance, and much more.
Now, let's talk about how an experienced property management company can help you to enjoy the benefits of owning rental property even more.
1. You'll Get Quality Tenants
Stories of truly horrible tenants that cause headaches for property owners and others who live in the building are all-too-common. 
But if you don't have much experience with screening your tenants?
You might end up with one on your rental property.
A property management company will conduct thorough tenant interviews and screening to ensure that the tenant will be able to make rent, behave in accordance with property rules, and even run criminal background checks.
They'll also be able to check a potential tenant's employment history and talk them through renter's insurance.
2. Someone Else Will Handle Maintenance
While there are tons of benefits of owning rental property, there are also some serious headaches.
Perhaps the biggest problem of all is maintenance. As a rental property owner, you'll be expected to handle any and all maintenance issues — at any time of the day or night.
You won't be able to enjoy the income your rental property generates if you're constantly having to schedule and pay for maintenance services.
Property management companies can help to conduct an initial inspection of your property, so that it will be ready for rental. They'll also be able to help you connect with contractors who can help you to make any upgrades.
Of course, the management company can also help to fix issues as they arise, and help you to determine what you should pay for and what the tenant is financially responsible for.
3. You'll Fill More Units
Working with a professional property management company helps to you fill more units, or to rent out more of your individual rental homes if you own multiple properties.
They'll help you to handle showings, market your properties, and much more.
This helps you to make more money as quickly as you can. After all, you want your properties to work for you — not just sit there!
4. Peace of Mind
Above all, professional property management gives you peace of mind.
We know you don't want to have to think about evicting tenants — especially given how complex the process can be. If things go south with a tenant, a property management company will handle the eviction process.
You can relax knowing that everything is taken care of. That's the true meaning of passive income.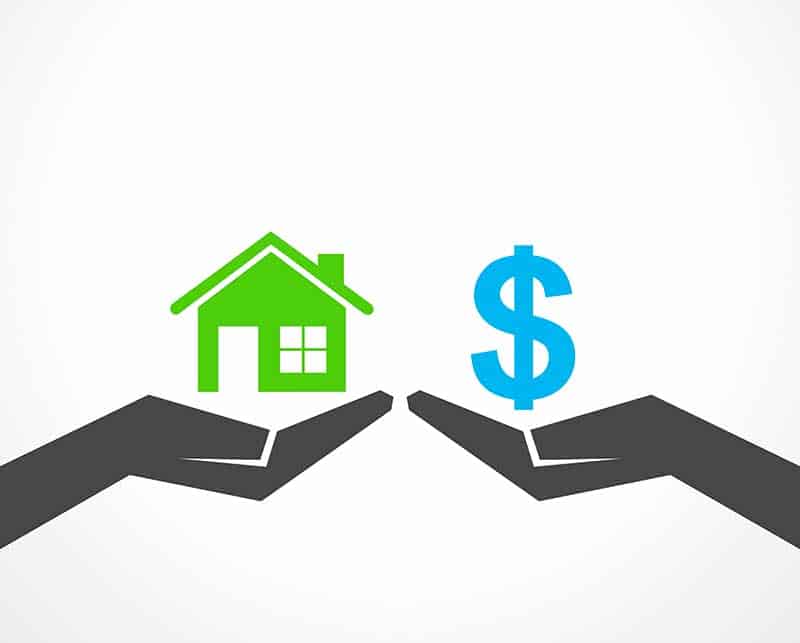 Why not start with a free rental price analysis so you can learn what your property could rent for?
Start Enjoying the Benefits of Renting out Your Properties Now
From learning about the overall benefits of renting out your properties to understanding why it's such a smart move to work with qualified property management companies, we hope that this post has encouraged you to consider renting out your space.
Looking for a reliable property management company you can trust?
Since 1961, our team at Bergan & Company has served as one of the leading real estate investment partners, property management companies, and renter services in the Denver area.
We can help you to determine the right rental price for your property, and so much more.
Reach out to us to let our experience work for you.
Further Reading from Bergan & Company