Our Promise To You
At Bergan and Company, we are so confident in our leasing process we guarantee our tenants.  Every lease has a $1,000 eviction guarantee.  
Landlord's account with Bergan Realty and Management must be in good standing and with no violations of the terms of the Residential Management Agreement. Termination of the Residential Management Agreement shall cause enrollment in Risk Mitigation to immediately terminate and Grace Management shall not be responsible for any claims either past or future.
All legal fees incurred or charges will first be billed to the resident. Bergan Realty and Management will first attempt to collect funds from the resident to reimburse the owner. If Bergan Realty does not collect these funds from the resident, then Bergan will pay these expenses within the coverage limits stated above.
Resident must have been procured by Bergan Realty after 3/1/2023 and must be on the Bergan Realty Lease dated after 3/1/2023.
All amounts due from the resident for legal fees will first be deducted from the resident's security deposit, and Bergan Realty will pay any amount over the security deposit to the maximum payout amount.
The maximum payout by Bergan Realty per lease agreement will not exceed $1,000.
All payouts by Bergan Realty will be made after the resident has vacated the premise and after the completion of the security deposit disposition by Bergan Realty.
This guarantee excludes eviction fees for any resident on any government-subsidized program including Section 8.
Resident must be physically evicted from the property to be eligible for a $1,000 reimbursement. 
Landlord Benefits
It is critical that the above process is taken seriously for a number of reasons. Starting with the right tenant and guidelines laid out makes the whole process run smoothly. Below are the benefits you as a landlord should see: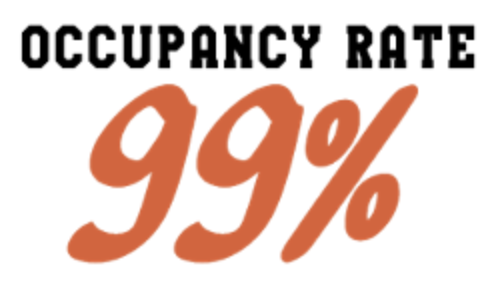 Rental Income Stability

Good tenants are more likely to pay rent on time, reducing the risk of missed or late payments. This helps to ensure a stable and consistent income for the landlord.

Property Maintenance

Good tenants are more likely to take care of the property, reducing the risk of damage and the need for costly repairs. This helps to maintain the value and appeal of the rental property.

Low Turnover

Good tenants are less likely to move out frequently, reducing the cost and hassle of having to find and vet new tenants. This helps to ensure a stable tenant base and minimize vacancy periods.

Increased Cash flow

if we meet the above criteria, your property will have stronger cash flow and be the best investment it can be.